Hello family and friends.  My new novel, A Home for Wizards is officially done and off to print. There's a lot of news to cover and a lot of fun to be had so let's go over some exciting things, because let's face it, I can't wait for you to read it!
'A HOME FOR WIZARDS,' the sequel to 'A Love Story For Witches' in the 'Spellcaster' saga by Jaysen Headley.
I truly hope you can be there for the event if you are in the NYC area!  It will be an amazing party with board games and fun and I'm going to do a reading, and it might even be funny!
Please note the usage of the word "might."  Let me know if you can make it by hitting the "Yes I'm going" button on facebook!
THANK YOU ALL FOR YOUR SUPPORT AND I CAN'T WAIT TO SEE YOU!
AND NOW FOR MORE INFO ON THE BOOK!
'A Home For Wizards' on Facebook
Jaysen Headley – Creator
Carl Li – Senior Editor
Amy Chang – Senior Editor
Dexter Allagahrei – Cover Artist
Welcome Home. In the exciting sequel to A Love Story for Witches, the city of New York will change forever. Sparo Watkins is a young wizard who wants nothing more than to realize his full potential. In order to do so, he leaves his safe little home in the country and heads to the big apple to live in a house full of wizards. Of course, his timing couldn't be worse. With a maniacal wizard overlord hell-bent on becoming immortal, and new friends who may not have his best interests at heart, Sparo will have to learn to believe in himself and accept who he is if he's going to survive. Meanwhile saying "I love you" was just the beginning for Adam and Eva. When Adam proposes to Eva, things start to slip out of their control. Witches are being abducted and demons seem to be over-running the city. As the world around them becomes more dangerous, they'll have to learn to accept each other's flaws or lose everything they've fought for. Will witches and wizards learn to get along or is this the start of an earth-shattering war? Join Adam, Eva, Miyako, Sparo and a whole cast of new Spellcasters as they discover A Home for Wizards.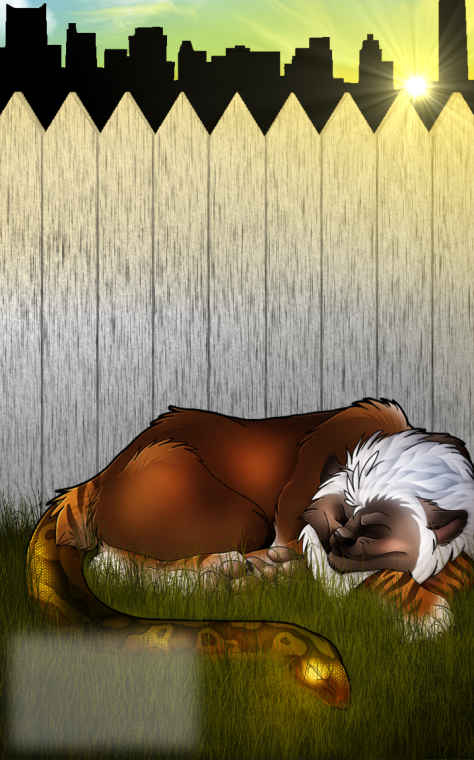 About the Author
Jaysen Headley was born in Colorado in 1988. He grew up near Denver and became accustomed to writing and telling stories, releasing his first graphic novel, The Class, in 2010. Since then he has published several short stories including The Chipmunk, as well as a second graphic novel, Jazu the Wanderer. In 2012, Jaysen moved to New York City where he was inspired to write his first novel, A Love Story for Witches. Jaysen lives in Queens with his fiancé, Carl, and his dog Izzy. They play board games while eating cookies and plan out how to have the most amazing adventures every single day.
Paperback: 514 pages
Publisher: Jaysen Headley; 1 edition (December 30, 2015)
Language: English
ISBN-10: 0990828328
ISBN-13: 978-0990828327
Product Dimensions: 5 x 1.3 x 8 inches
Shipping Weight: 1.4 pounds
---
LINKS
'A Home For Wizards' on Facebook
Jaysen Headley – Creator
on Twitter: @kookamungakat
on Instagram: @ezeekat
Blog: www.jaysenheadleywrites.wordpress.com
Carl Li – Senior Editor
Twitter: @carlkli
Instagram: @carlkli
Blog: www.kcrrlives.wordpress.com
Website: www.carlkli.wordpress.com
Amy Chang – Senior Editor
on Twitter: @MissTemptAsian
on Instagram: @misstemptasian
Dexter Allagahrei – Cover Artist
#AHomeForWizards
#AHFW
#ALoveStoryForWitches
#ALSFW